Connect, Share, and Learn at UnravelCon Digital Marketing Conference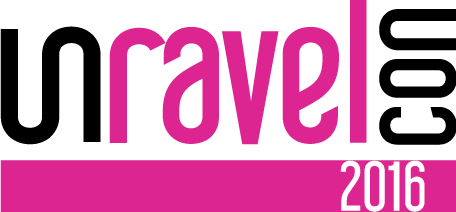 As a leader in Kansas City digital marketing, we at Unravel feel it is time to kick things up a notch. Since 2008, we've been known for providing high-quality digital marketing services, with a hands-on approach. And we love what we do, and the people we've worked with. Now it's time to share some of what we know, and give back to the digital marketing community.
Announcing UnravelCon Digital Marketing Conference 2016
On Friday, September 16th, we will be offering our first-ever one-day digital marketing conference for marketing professionals, students and small business owners. Consider UnravelCon your chance to connect with other marketers to inspire, learn and share. This conference is designed to encourage people to dream big all weekend about how easy it is to stop procrastinating and make your business shine online.
It started with an idea…
Originally, we had the idea to make this a small event, and just invite our clients, their employees, our partners and our vendors. As we starting talking and developing it, however, our vision grew and we decided to invite other marketing professionals from various Kansas City marketing groups. But since we tend to dream big, even that wasn't enough for what we had in mind. UnravelCon digital marketing conference registration is now officially open to the public.
What you can expect
UnravelCon includes three Knowledge Tracks highlighting the latest digital marketing trends and techniques in branding, video marketing, and social media. We've reached out to several professionals (and good friends) who really excel in their fields to present 45-minute workshops. At the end of each workshop, you'll have answers to your most burning questions, and a one-page "take-away" sheet with some concrete tasks that you can do on Monday morning to move your business forward.
To round things out, we'll also have lunch, snacks, and a casual "Beer: Thirty" Happy Hour/networking session.
Get excited!
To say we're excited about this venture is a massive understatement. From the very beginning, UnravelCon has been designed to give YOU resources that will help you sift through all the marketing hype so you can use the nitty-gritty tactics that will actually get you results. We are passionate about digital marketing, and after UnravelCon, we hope you will be, too.
Stay informed
You can find all the details about the conference on our UnravelCon page, and be sure to watch our blog for all the latest about UnravelCon – we'll be highlighting our amazing speakers, presentation topics you can really use, how to make the most of networking at the event, and so much more.
Questions?
Got questions about UnravelCon? We've got answers! Check out our Frequently Asked Questions (FAQs).
Pumped for UnravelCon? Click below to tweet about it!
#UnravelCon16, a #KansasCity #digitalmarketing conference, is coming!
---
What would you most like to see at the UnravelCon digital marketing conference? Feel free to share your thoughts with a comment below.
UnravelCon Digital Marketing Conference was founded in 2016 by The Unravel Corporation in Kansas City.