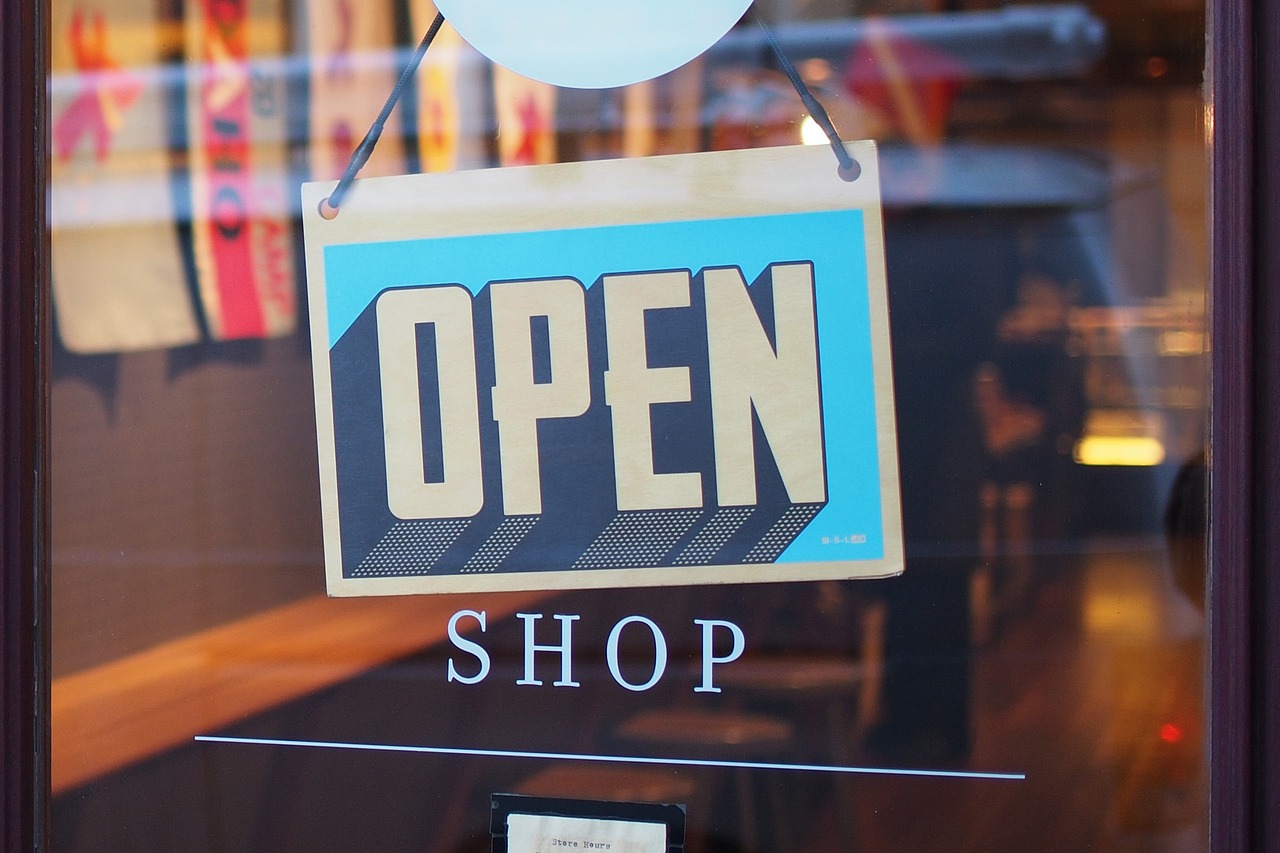 Even if you don't sell products online, Search Engine Optimization (SEO) and digital marketing are still important. Local SEO can help drive foot traffic to your brick and mortar store or get the phone ringing for your local services. Unravel SEO offers comprehensive local SEO services to small and medium-sized enterprises.
What Is Local Search Engine Optimization?
Local search engine optimization is an SEO strategy that helps businesses be more visible to consumers in local search engine results pages. Any business that either has a physical location customers can visit or provides services in customers' homes or businesses within a specific area can benefit from local search engine optimization services.
The process of local SEO is similar to standard search engine optimization; however, the focus is on optimizing a website and brand exposure for search results within a geographic area.
Why Do I Need Local SEO Services?
There are many reasons why you can benefit from local business SEO services. For example, did you know that almost one-third of Americans search online each day for local businesses?
As you can appreciate, many of those searches result in sales for those businesses. If that's not an impressive enough reason to consider local SEO solutions, take a look at the following top reasons:
Broader Local Community Outreach
People who drive or walk past your premises regularly know that you exist. But, what about everyone else in your service area? If they search for the types of products or services you sell, your business can appear in their local search results.
More Foot Traffic in Your Store
Local search marketing services are ideal for driving more foot traffic into your retail store. If your business comes up in the results when potential customers search for the product or service they're looking for, they're more likely to come check out what you have to offer.
Stronger Google Maps Visibility
When you search for something online, such as "barbers near me," Google will return a local search result including "pins" on a Google Maps map showing each result's physical location. Local SEO will ensure your business has stronger Google Maps visibility.
Increased Sales
Sales revenue is a subject of concern for most retail businesses as more people choose to buy their goods and services online. However, your business can enjoy increased sales from all relevant organic search results pages with the right local search marketing strategy.
Better Online Reputation
There's no denying that brand credibility is incredibly important for increasing sales and brand awareness. Even if you don't sell products and services online, potential customers are likely to vet you online by checking out your reviews, website and social media profiles.
Local SEO is an excellent way to bolster your online reputation, given that many people will find your business online first before visiting your premises.
Our Comprehensive Local SEO Services
A positive and prominent online presence is crucial for strengthening your local SEO; that's why it makes sense to work with an expert on the subject. At Unravel SEO, we are one of the top local SEO companies, due in part to our comprehensive service offering:
Local SEO Audits
A local SEO audit is an essential process that determines your existing local SEO ranking. It's a fundamental procedure that must get completed before your potential customers can find your business.
Once we gain valuable insights into your current local SEO ranking, our team can begin building a to-do list of issues that must get addressed.
Keyword Research
When your customers search for local businesses that sell the products and services they need, they will type in specific keywords into a search engine like Google. Our keyword research service helps broaden your local reach and target those people.
On-Page Optimization
It's crucial that search engines display your relevant content to people searching for local businesses like yours. Otherwise, you're unlikely to create a meaningful increase in your retail foot traffic.
Our on-page optimization service ensures that your content gets optimized with geo-specific keywords and metadata.
Local Business Listings
Did you know that local business directories are a valuable resource for both consumers and businesses alike? Popular directories include Google My Business, Yelp and Yahoo.
At Unravel SEO, we'll ensure that your business listing gets optimized for all relevant local business directories to boost your local SEO and increase visitors to your premises.
Citation Management
Citation building refers to the process of adding your business's name, address, and contact details on as many external sites—including local business directories—as possible.
Our citation management service makes it easier for local customers to discover your business and the products and services you offer.
Multi-Location Local SEO
Does your business have multiple locations in a given geographical area? If so, our multi-location local SEO service is for you. At Unravel SEO, we'll ensure that search engines like Google will make your business's locations prominent in all relevant search queries.
Review Acquisition
Reviews help people decide whether to use a business or buy a particular product or service. One study suggests that 34% of web users always check online reviews before buying from a business.
However, did you know that reviews can also influence your website's search engine ranking? Our review acquisition service will help drive more of your customers to leave reviews of your business, resulting in higher local and online credibility.
Link-Building
As with standard SEO, you must have links to your website from relevant, high-quality sources. Unravel SEO's digital marketing experts can create an effective link-building campaign for your website that will boost your local SEO results.
Content Writing
If our SEO team determines that you need more content relevant to your local audience, we can help you achieve that goal with our content writing service. We have highly talented writers that will ensure all fresh content on your website is local SEO-friendly.
Top 10 Local SEO Frequently Asked Questions
It's clear to see the enormous potential of a strategic local SEO campaign for your business. But, you may have some questions on the subject, such as the following:
How Can I Tell If I Need a Local Search Engine Optimization Service?

One of the telltale signs that you need help with your local SEO is that people can't easily find your business locally, either by doing a location-specific search, or searching for the things you sell.

Why Are Online Business Listings Important?

Online business listings are essential for helping web users find your business. Also, search engines like Google will periodically check other online sources to determine if your online business listing is correct.

How Can Online Reviews Help?

Online reviews increase your brand's credibility and bolster its position on local search results pages (including Google Maps).

Which Is Better, Local SEO or Google Ads?

Realistically, you should be doing both if your budget allows. Local SEO is the fundamental strategy for your business as it boosts your business in organic search results. Meanwhile, Google Ads virtually guarantees your position on page one of those results pages.

How Long Does It Take to See Results?

Most of our clients can expect to see significant changes within one to three months, although the process can be longer if you're aiming for highly competitive keywords.

What Types of Businesses Can Use Local SEO?

All businesses can benefit from local SEO as long as they have a physical location that customers can visit, or perform services in customers' homes or businesses within a specific area.

How Much Do Local Business SEO Services Cost?

The price you pay will depend on your tailored local SEO plan. Contact us to discuss your requirements with our friendly team.

Is User Experience a Factor for Local SEO?

Absolutely. If your website doesn't render properly for web users or doesn't make sense, the same will apply to search engines indexing your site content, resulting in lower local SEO rankings.

How Can My Business Show Up on Google Maps?

Your business details can show up with a Google My Business listing. Our citation management service will take care of that for you.

Do You Offer Any Free Local SEO Help?

Our SEO gurus often publish blog posts that discuss various aspects of search engine optimization, including local SEO.
Why Choose Unravel as Your Local SEO Services Company
Unravel SEO are seasoned local SEO experts. Our team is passionate about helping our clients receive highly targeted organic traffic that will, in turn, boost footfall to their retail locations.
When you work with Unravel SEO, your local SEO campaigns are in safe hands. Our techniques will deliver long term results, both on your website and through your social media channels.
Are You Ready to Supercharge Your Local SEO?
If you're ready to boost the amount of foot traffic entering your retail premises, it's time to make a start on your local search engine optimization.
Contact us today to discuss your requirements and find out how we can create a tailored local SEO package for your business.