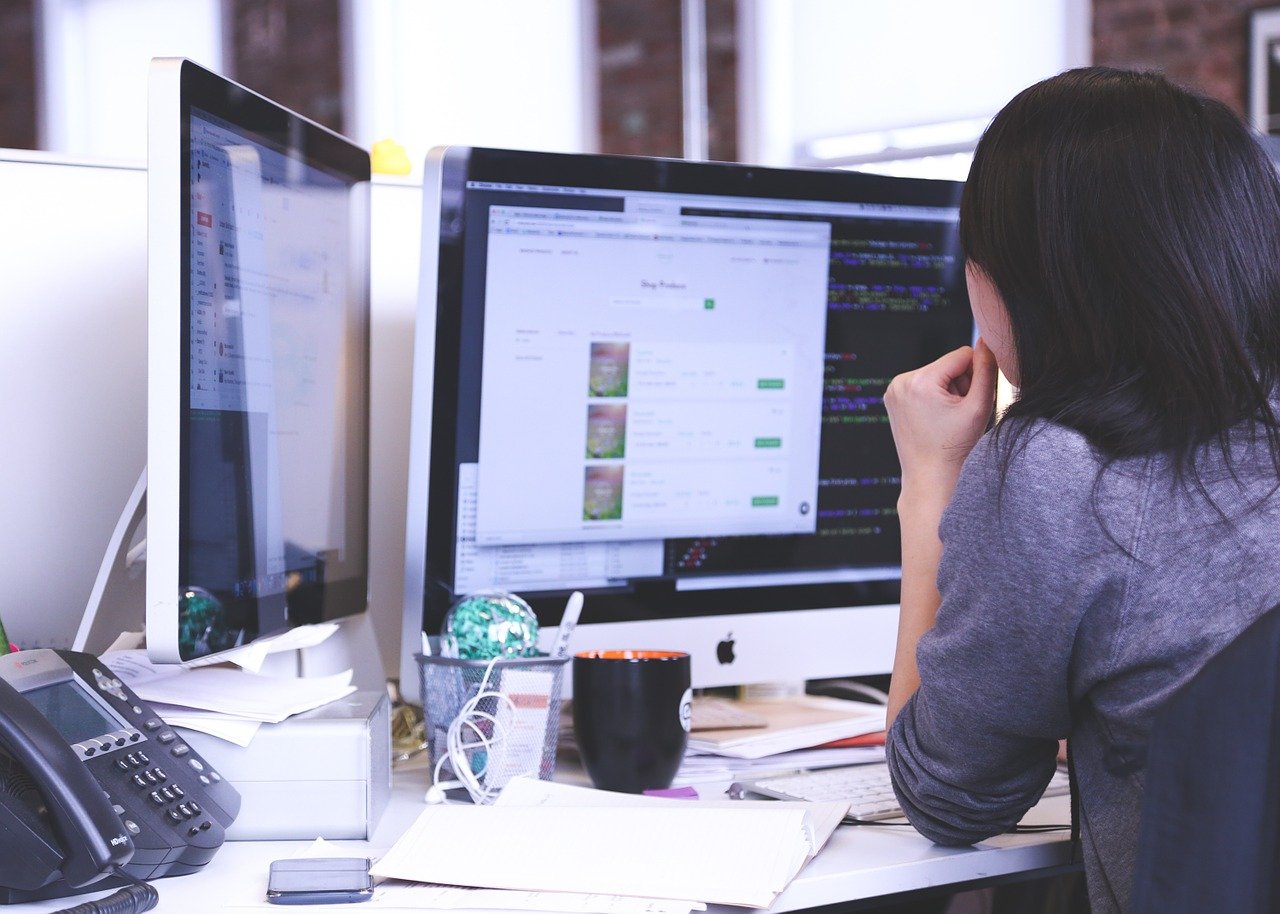 There are currently just under two billion websites live on the Internet right now. When you run a business, and you want an online presence, the chances are high that you'll be competing with many of those sites.
That's why it makes sense to have a website that doesn't just look great but also converts your visitors into paying customers. If you're looking for web development Kansas or beyond, you can rely on Unravel SEO to build you the perfect website for your business.
Our Website Design and Development Services
You've probably found this page by searching "website design near me" in Google. The thing is, how do you know that Unravel SEO's website development services are what you've been seeking? Take a look at our comprehensive suite of services below:
Small Business Websites
An engaging, fully functional website that converts traffic into customers is crucial to building a successful online presence for any small business. Our web design services ensure all our small business clients have sites that boast a high return on their investment.
Custom Website Development
At Unravel SEO, we understand that some of our clients may require custom coding for an existing site. With that in mind, we offer custom web development services that provide seamless integration into new technologies.
WordPress Websites
Have you been looking for a web design company in Kansas City and want to have a WordPress website? If so, you can depend on us to create a stunning example for your business.
Our talented team are WordPress experts and can work with existing themes or create new ones that match your requirements.
Graphic Design
The website development process is only part of the story when seeking a web design company. You also want someone that can create stunning visuals for your site. Thankfully, we have creative graphic designers that will turn your design concepts into reality.
Video Production
There's no denying that video is an excellent way to engage with your website audience. As a full-service website design company, Unreal SEO also offers professional video production services. Examples of how video can transform your online presence include:
Explainer videos for landing and information pages;
Demonstration videos for product pages.
SEO (Search Engine Optimization)
At Unreal SEO, our talents go beyond web development services. Did you know we also offer a full suite of search engine optimization (SEO) services? Here's a taster of the SEO services your business can benefit from:
Top 10 Website Design Frequently Asked Questions
If you've searched for a "website developer near me" on Google, you will now have a pretty good idea of what one can do for you. But, if you have some questions on our design services or any other service we offer, check out these top frequently asked questions:
How Long Does It Take to Build a Website?

The time it takes our talented web designers to finish the design process varies on several factors, such as the amount of content and pages. For instance, a ten-page brochure website will take longer than a thousand-page site, from start to finish.

Do You Produce Websites Just for Businesses?

Our primary client base consists of small and medium businesses. However, we also provide web design and development services to larger companies, organizations like NGOs, and individuals.

Can You Redesign Existing Websites?

Yes. We can take any existing website and convert it into a fresh, fully functional, and SEO-friendly site. Our design and development teams can work with existing static websites or database-driven ones.

Do You Only Work With Local Clients?

At Unravel SEO, we predominately work with businesses and organizations in the Kansas City area. However, we're fully equipped to provide our services to clients in other parts of the United States and even internationally.

Can You Offer Ongoing Help With Our New Website?

Absolutely. We can provide your business with ongoing support in several ways, such as curating new content for your blog or product descriptions, search engine optimization, and digital marketing.

Are Your Websites Mobile-Friendly?

All new websites built by Unravel SEO feature a responsive design as standard. They will work perfectly on all mobile devices like smartphones and tablets, and your content will automatically adjust to different screen sizes.

How Much Will My New Website Cost?

The price of a new website will depend on various factors. Contact us to discuss your requirements and receive a tailored, no-obligation quote.

Can You Help My New Website Rank Well in Search Engines?

Yes. Unravel SEO offers an extensive suite of Kansas City SEO services, including local SEO for businesses with physical retail or trade-only premises that customers can visit.

Can You Help With My Business's Social Media Presence?

Definitely. Our marketing service can take care of your firm's social media marketing needs and boost its presence and popularity on social networks like Facebook, Twitter, Instagram, and LinkedIn.

Can You Convert My Existing Website to WordPress?

If you find that your existing static website is visible to search engines and customers but extremely unmanageable, Unravel SEO can convert it into WordPress for you. We can even design a new WordPress theme based on your site's existing design if you wish.
Why Choose Unravel SEO?
Unravel SEO is a leading website design company. We understand that no two clients are the same, and that's why we only create tailored solutions.
We're a full-service business that offers search engine optimization, PPC ad management, social media marketing, and more. Lastly, we only create viable solutions for your business that deliver the right results.
Next Steps
If you'd like to discover how Unravel SEO can transform your online presence into one that boosts brand awareness and increases sales revenue, contact us today to discuss your requirements.