Our Top Horror Movies for Scaring Yourself Silly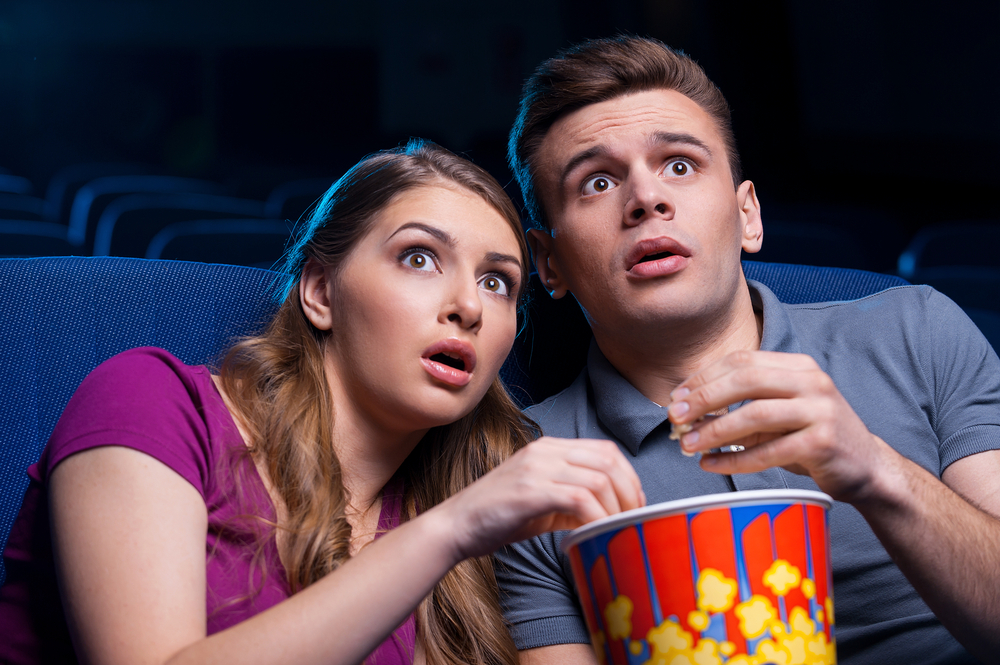 Horror movies: they come in all shapes and sizes, from marginally creepy to over-the-top gross-out ridiculous, from spine-tingling thrilling to keep-you-up-all-night-try-not-to-pee-your-pants terrifying. One could theorize that our fixation with the horrifying stems from our innate psychological fascination with the fear of death and the unknown, among other things. Horror movies tap into our deepest, darkest fears, and, like any well-told story, horror movies capture our imagination, allowing us to face what terrifies us most in the name of entertainment. Simply put, people love to scare the pants off themselves.
In honor of Halloween (which happens to be one of our favorite days of the year), we picked the brains of our staff and asked them to name their favorite horror movies…because we love tapping into people's fears like that.
Scream

 "I've always had a star crush on Drew Barrymore, so I was horrified to see her killed in the first sequence. That movie was equal parts fun, gory and scary…and it perfectly revived the Teen Slasher genre. It also gave Neve Campbell a role to launch her career – short as it was. I can never guess the bad guy anyway in most thrillers, so I was genuinely in awe of the second killer reveal at the end."
-Scott Schaper, Owner & President
---
When a Stranger Calls
"So creepy that the guy was in the house the entire time!"
-Suzanne Schaper, Financial Manager
---
  The Human Centipede
"Boy, I was not mentally prepared for the trauma–both psychological and physical–that the characters in this movie endured. Glued to the screen, I could not turn away. I forced myself to endure some of the most morbid and sadistic scenes in any movie I have ever seen. The poster says it all: 100% medically accurate. The movie took over my mind and I constantly found myself thinking about it when my mind was wandering. This happened for weeks. This is one of the only movies that have managed to leave a lasting impression on me."
-Austin Schmidt, Graphic Designer
---
The Shining
"An oldie but a goodie. The scene where Jack is carrying the axe down the hall and says 'Come out. Come out. Wherever you are.'  Then he comes across the locked bathroom door where the woman has locked herself in and cannot escape through the small open window. She grabs the butcher knife in the sink for defense. Well, that is nothing compared to the axe coming through the door as Jack reiterates the nursery rhyme, 'Little Pig. Little Pig. Let me come in.' She's shrieking and he keeps chopping away. I jump every time the axe hits the door!"
 -Lynn Nevins, Sales Consultant
---
Evil Dead 2
"Evil Dead 2 is probably one of my favorite movies of all time, let alone my favorite horror film. In what other movie can you find the perfect mix of over-the-top ridiculousness, gore, a possessed hand that has to be lopped off with a chainsaw, and Bruce Campbell's glorious chin? I have never found another movie like it and I hope I never do, because nothing is comparable to Evil Dead 2…except maybe Evil Dead 3."
-Kiernan Markey, Marketing Coordinator
---
Have a happy and ghoulish Halloween!