3 Questions For: Chuck Owens, National Director of Sales and Marketing for Carpet Direct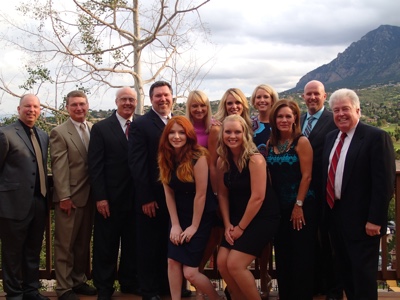 Chuck Owens is the National Director of Sales and Marketing for Carpet Direct, leading 28 markets in nearly as many cities and managing 150 Carpet Direct representatives across the nation. Chuck  started with Carpet Direct in 1999 as a sales representative in Colorado, where he worked side-by-side with the founder of the company, Earl Crouch, who he considers his mentor to this day.
We recently sat down with Chuck and picked his brain about what it's like to oversee that kind of market…a huge undertaking indeed! Here he shares his unique, first-hand experience and how he keeps his representatives (and himself) motivated.
1. What is the biggest challenge of managing 150 representatives for Carpet Direct? How do you overcome that?
The biggest challenge I face is keeping people motivated about growing their businesses. I spend a lot of time with them personally, but I try to keep it fun and build the representatives up as much as possible. My ultimate goal is to show them that the work is worth the reward. Every morning they have to wake up and say, "I will achieve 100% growth today and everyday."
2. What is your favorite part of being the National Director of Sales and Marketing?
My favorite thing would have to be the people. I love seeing representatives achieve their goals and reach the success they desire. It's such a great field to be in and it's so rewarding to pass on my values and see them in action.
3. What is your #1 advice for new sales representatives?
Success is spelled w-o-r-k.
Chuck currently lives in Overland Park, KS, with his wife Katie and enjoys spending his free time with his two daughters.