3 Questions With…Bo Nelson, Owner of Thou Mayest Coffee Roasters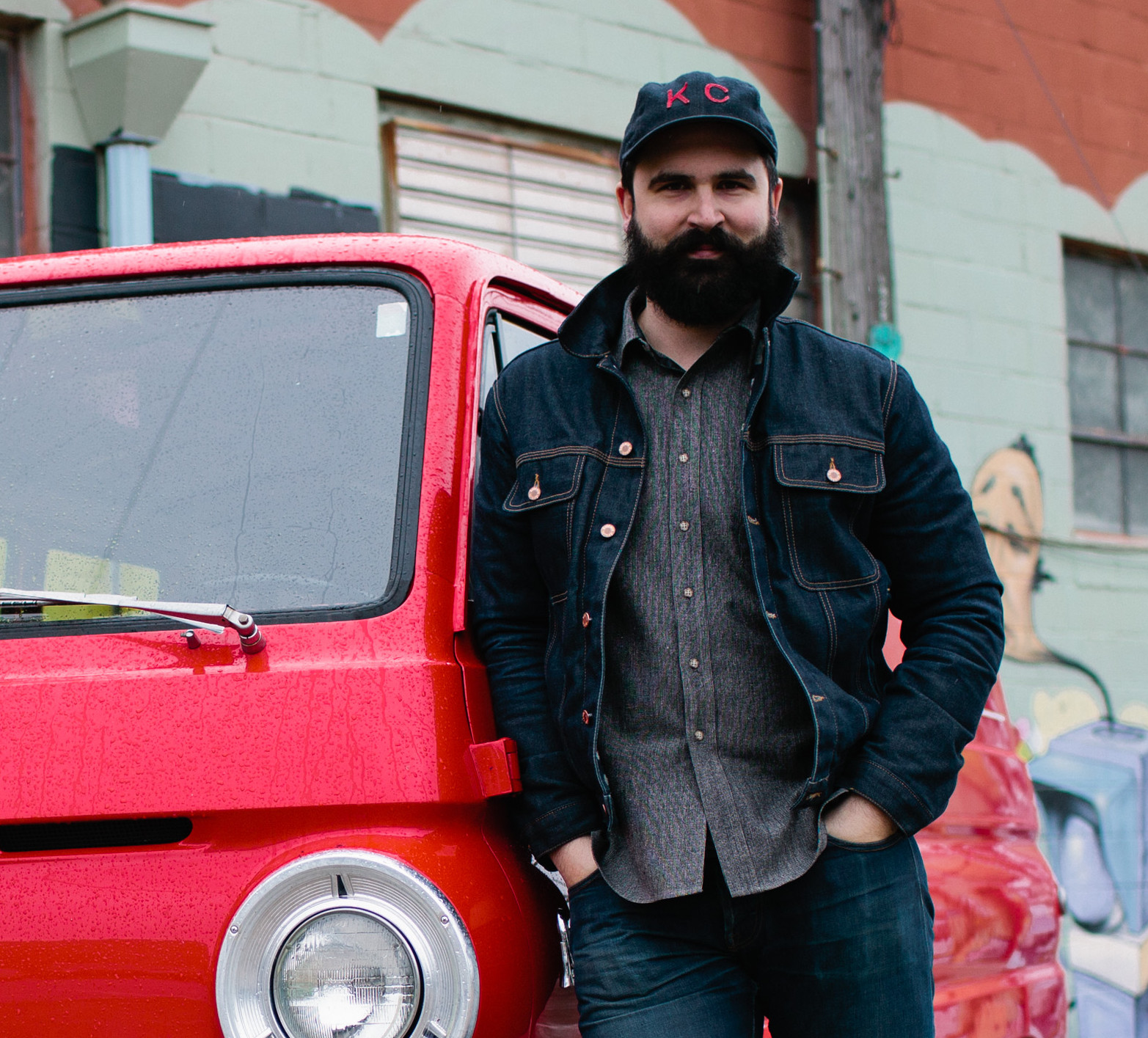 Bo Nelson is the owner of Thou Mayest Coffee Roasters located in the Kansas City Crossroads District. Thou Mayest opened in the summer of 2014 and has quickly become one of Kansas City's most popular hangouts for coffee, cocktails, and more. In between personally introducing himself to each customer, working on his newest collaboration, and managing the nitty-gritty details of daily business, Bo took some time to answer a few questions for us:
1). Thou Mayest offers Kansas City many things: coffee, cocktails, cigars and a cool place to congregate. How do you get people coming back again and again?
I call it "cosmic serendipity". There is a certain magnetic pull to all of this and we are just listening and facilitating that. It sounds super-mystical, but I wish I could make up half the stories that now compose our everyday lives.
Ultimately, we believe that conversations and relationships are best shared over great drinks and we are here to facilitate that. We want to give people a personable and laid-back experience, but with a "top shelf" product…a place where our customers can enjoy amazing drinks. Our goal is that when people leave they'll say, "That experience was the best part of my day."
2). What is your favorite thing about doing what you do in Kansas City?
Working to create new, fun products and experiences with and for others.
At one point I was going to move out of the country because I really didn't enjoy Kansas City and I just wanted to get out. I learned two things as I was scouting where I was going to move:
1. It's not about where you're at, but who you're with.
I love the people in KC. They are some of the best people I've ever met. People I want to live and die next to!
2. The grass is only green where you fertilize it.
Ghandi said, "Be the change you wish to see in the world." I just translate that as "make this the city and place we wish it to be." If not us, then who? If not now, then when? The choice is ours and that's the meaning of "Thou Mayest". It's from the John Steinbeck novel East of Eden, and it puts the power of choice back into one's hand.
3). Thou Mayest turns one this summer. How has this last year been for you since you opened? Have you accomplished what you set out to do?
Here is a visual of what last year has felt like:
And have we accomplished what we've set out to do?
…and then some! None of us expected the sort of reaction the city has given us. We feel really humbled to be able to interact with KC in such a personable way. If people do have a negative experience with us and we catch wind about it, we do our best to fix it and get them back in the shop. It's all about communication and managing expectations, and we still have a long way to go!
We just love serving people and giving them an awesome product and experience. As I mentioned above, this is our ultimate goal…I think and hope we are hitting that!
---
From Thou Mayest Coffee Roasters: The name "Thou Mayest" is from John Steinbeck's novel East of Eden and he first shares those words in a passage that means, "the way is open". We interpret it to mean that for every action there is a reaction and that we need to be responsible and accountable people. We believe that coffee should create conversation and that those conversations can result in sharing, in new ideas, and in new opportunities.