Photography by Lynette Ubel at Buttonwood Art Space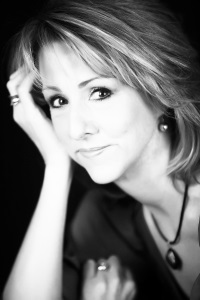 Friends, wine, art.
Is there a better way to spend a chilly Friday evening in December in Kansas City? Buttonwood Art Space, in the Downtown Crossroads District, will be showing the photography of Lynette Ubel among other artists on Friday December 9, 2011.
About Lynette Ubel
Lynette Ubel has a lifelong passion for art fueled by a deep sense of creativity (from ubelimages.com). When you browse her photography on the site, or are lucky enough to be able to peruse her artwork in person, you quickly get a sense of the truth of that statement because of Lynette's unique perspective of what she photographs.
According to Margaret Skove, curator at Blanden Art Museum, "Lynette Ubel is a master of color and composition – her choices reflect artistic choices. Through composition and ambient atmosphere choices she creates a unified visualization that resonates deeply to her (and the viewer) as a sought-for truth."
Lynette Ubel is a client of Unravel which provides web and support services to Ubel Images as well as Ubel Designs, which features her book design services. Unravel owner Scott Schaper says, "We are really proud of the way both of Lynette's sites turned out. The attention she receives is completely expected because of the quality of her artistry."
"One of my favorite pieces is Winery Door," Schaper continues. "This is a piece from her Medley of Images collection on the images site. I was drawn to Winery Door because of the simple mystery it presents. The door forces the viewer to reflect, 'Am I inside looking outside, or am I outside viewing a reflection of the chilly path I just took?' "
"I had to have that door and it hangs in my home today. Anyone with an opportunity to see Lynette's work up close should definitely go to a viewing; you'll get addicted like I have."
About Buttonwood
According to their website, Buttonwood is "located in Kansas City Missouri, atop historic Union Hill and is provided through the philanthropic dedication of Jon & Wendy McGraw and Buttonwood Financial Group, LLC. We routinely host four to five "First Friday" Opening nights per year, are a member of the Crossroads Art District, and offer the art space free of charge as an event space to non profit organizations.