Trouble Retaining Web Traffic? You Need More Interactive Content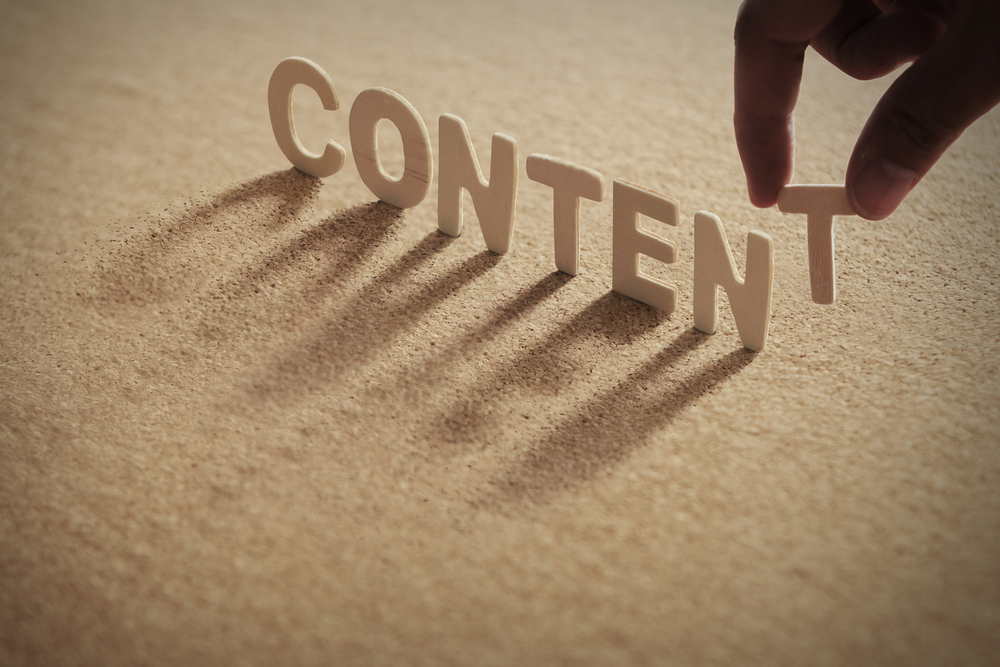 You have been cranking out blog posts, white papers, and social media updates on the regular for weeks now and have not seen much web growth and a high bounce rate. This could be because your content is a bit boring compared to your competitors. Okay, that was harsh, but you may find benefit in trying your hand at more interactive content. According to a recent survey, 45% of people said that interactive content was a preferred content type.
What Exactly is Interactive Content?
Interactive content is content that your readers and subscribers actively engage with. They receive personalized information based on that engagement. A certain company that puts out a ton of interactive content literally has quizzes that say, "Pick from these desserts, and we will tell you what city you should live in." Does it make sense? No. Do they get engagement and useful information about their readers? Yes. This company can then leverage the info they receive from quizzes and turn it into profit.
There are useful ways that companies are incorporating interactive content to their websites, Zillow has a mortgage calculator that is extremely useful for those who are looking for a new home.  Edward Jones has a savings calculator on their site that can help you plan for retirement. But what if you aren't in the financial industry or your company won't benefit from capturing someone's favorite dessert information? What interactive content should you use? You can always use interactive graphics, live feeds, and customization to keep users on your site longer. Below is an example of informative interactive content. If you hover over each box, the box flips and gives a description. This is a pretty simple example, but it makes your post more engaging.
[cq_vc_flipbox fronttitle="Blog Posts" frontcontentcolor="#e83895″ backcontent="Blog posts help drive traffic to your site with informative content relevant to the product or service your company offers"]
[cq_vc_flipbox fronttitle="Social Media Posts" frontcontentcolor="#e83895″ backcontent="Social media posts help you engage with your customer base and give your brand a more robust 'personality'"]
[cq_vc_flipbox fronttitle="Video Content " frontcontentcolor="#e83895″ backcontent="Video content is extremely popular and can help inform your customers about your product or service in a visual way"]
Types of Interactive Content
The Quiz/Poll
This is a very easy way to capture information about your customer base and get honest opinions about your product or service. If your social media presence is prominent, you can create quizzes on there and find out quickly how followers feel about your brand. If you want to capture more information about your customers, we suggest creating a fun quiz on your site.
Allow Users to Customize Your Product
If you are a B2C company that offers customization services, you can seriously benefit from implementing a custom creation tool on your website where your customers can change colors, patterns, and choose add-ons for your product. One of the most well-known companies that does this is Nike with NikeiD. Think of this as market research. What are your customers creating? What color schemes are they using? What add-ons are being purchased? And then send that info over to your design and product development teams so they can create new products based on what your customers want.
Interactive Infographics
Interactive infographics are probably the easiest way to add interactive content to blog posts and web pages. These are graphics that a user interacts with to get information that is relevant to whatever other content they are looking at. This may not necessarily help you capture information from website visitors, but it will keep users on your page longer and encourage them to explore your company further.
Add Live Feeds to Webinars
This is a good option for B2B businesses that use webinars to educate their clients. A live feed allows those who have chosen to participate in the webinar to comment and send questions to the presenter in real time. This is an excellent way to build your brand's credibility and lets you know what your clients think of your specific content. You can also get a good idea of where you may be falling short in blog posts depending on what is asked in the live feed.
How You Can Benefit From Interactive Content
These ideas for interactive content sound fun and all, but how does it benefit your company? Well, you can retrieve more info from clients and customers that can be used to streamline your product/service. You can create custom marketing campaigns based on the info you receive. You also have potential to keep people on your site longer and increase your Google ranking.